The COVID-19 pandemic has affected heavily so many businesses, including the retail industry because of months of lockdown measures, social distancing rules and new ways of working. So, many stores have found it hard to come to terms with this 'new normal'. As the UK Government's lockdown roadmap revealed a tentative reopening date of April 12th, many stores are readying themselves for the welcome return of customers. But are their retail security systems ready? What they should do for their safety?
How are you planning to keep your store safe and clean? 
It is your responsibility as a business owner to protect and keep employees and customers, while research confirms that consumers choose to shop from retailers who prioritize health and safety.
Luckily, your security system can actually support health and safety measures within your retail establishment, making re-entry easier than you imagined.
Below, we'll indicate all the ways that security system installation can help you to secure your store, while helping you fight infection.
Enforce Safety Precautions With Surveillance
You're already used to having video cameras installed for crime prevention and enable to remote monitoring. But did you recognize that the same surveillance equipment can help you enforce safety precautions that prevent illness?
Use your surveillance cameras' video analytics function to help you in smarter space planning. For instance, find where customers might be gathering—and risking a lack of appropriate social distance—then rearrange your store as needed to enable a safe amount of space between customers.
The best way for many retailers to ensure each customer has appropriate space inside the store is by limiting the number of shoppers inside at a time. Nevertheless, people should still keep a safe distance while they line up outside. Use your outdoor cameras to check in on customers outside and control whether they need a reminder about your social distancing guidelines.
In addition, use your indoor security camera infrastructure to check in regularly and ensure employees and customers are following the safety precautions you've enforced, such as wearing a mask or staying out of restricted areas.
Where to Put Surveillance Cameras
If you'd like to increase your retail cctv security systems establishment's video surveillance, upgrade or add to the video cameras you've installed.
Install security cameras in the following areas:
Near targets for burglary and theft like electronics or other high-value inventory.

Facing entrances and exits, include employee-only points of entry.

Above points of sale (POS).

With visibility onto your outdoor property, including walkways.

In employee break rooms.

Inside stock rooms and/or above inventory.
Be sure that you're aware of the laws in your jurisdiction for camera placement. Never install cameras anywhere people have a reasonable expectation of privacy like inside dressing rooms or restrooms.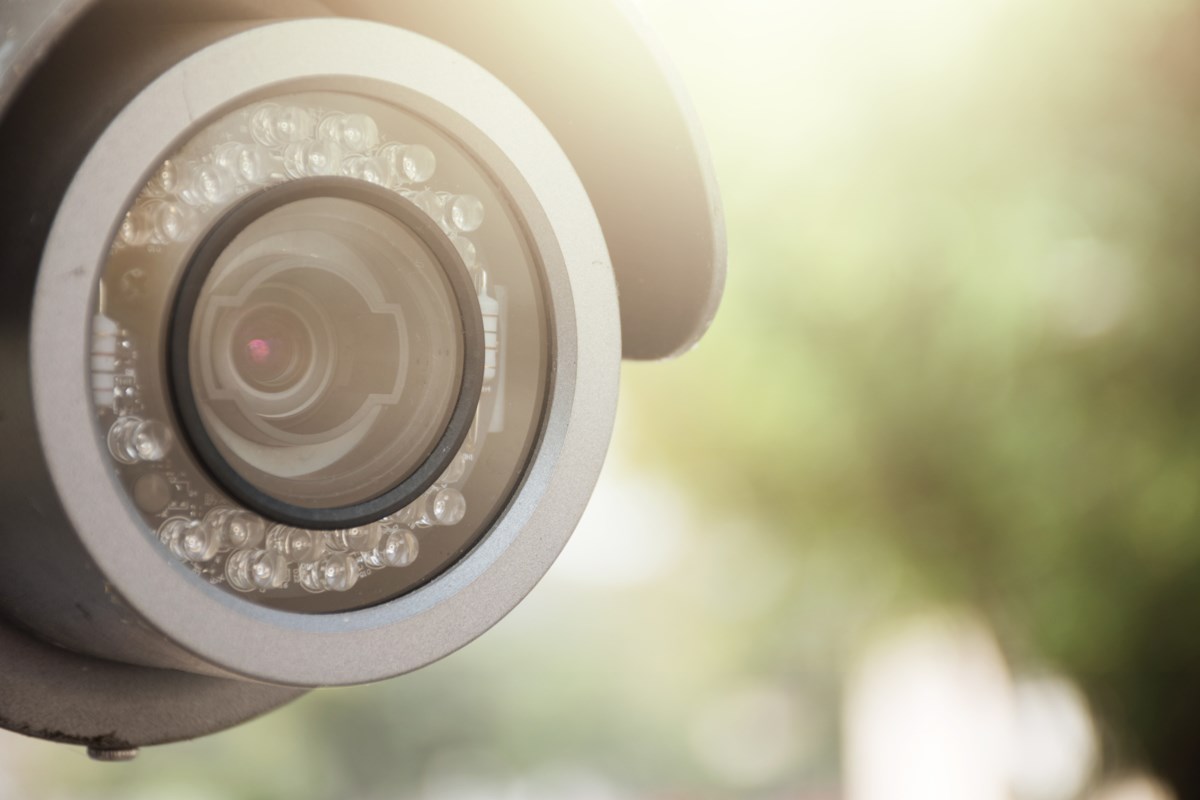 How to Choose New Surveillance Cameras
If you need to add new cameras to reach optimal surveillance, start by seeing whether your cameras should be hard-wired or wireless.
If your budget is so limited, if you already have an existing analog infrastructure in place and if there are multiple cable runs that exceed the limits of a traditional wired network, you could consider HD over Coax setup.
Before deciding which option is best for your business, assess resolution necessary on a per-camera basis. Consider the overall purpose of the system and the video quality needed.
Understand Video Storage Options
There's a critical component to choose surveillance cameras: considering where the footage will be stored.
Most often, surveillance footage is stored via a traditional network video recorder (NVR) or on the cloud.
An NVR is the physical device that measures and stores video signals from a security camera. When video is recorded, the IP camera converts it into a digital information that is sent to the NVR over a local IP network. NVRs need a temperature-controlled and clean setup on-site. If you handle a multi-site business, each location will need its own NVR. Cloud access options are available to supply the convenience of mobile app control and convenient viewing of video from a web browser.
With cloud storage, the video recordings are sent to a secure storage host on the internet. This usually means fewer components at each site, simplifying installation and potentially saving money. To access the video, you'll use a unique login. Cloud-based solutions can be controlled by various devices, including your smartphone, computer or tablet.
Curbside Pickup
If you're offering curbside pickup, use the outdoor security cameras to keep an eye on the process. When employees leaving the store and approaching strangers' vehicles to hand off purchases, there would be an enhanced risk for theft and other incidents.
The presence of security cameras could stop criminals, and weather-safe cameras with a resolution of 100 pixels per foot or more can help identify any people involved in wrongdoings.
Touchless Payment
The term touchless payment refers to a secure method for consumers to purchase products or services using a debit, credit, smartcard, or another payment device by using radio frequency identification (RFID) technology and near-field communication (NFC). This payment method works by tapping a payment card or other device near a point-of-sale terminal equipped with contactless payment technology.
However, with increased digital technology comes the responsibility to keep updated PCI compliance practices. Standard PCI compliance centers around general data security to keep consumers safe, but evolving mobile payment options bring a new suite of considerations.
Stay informed on PCI standards and always keep your business practices in accordance with avoid a breach and a legal nightmare.
Online Offerings
Many retailers pivoted to offer more or all of their inventory online, with shipping options, to please consumers who aren't comfortable entering physical stores. While this option is really convenient for shoppers, the online presence might mean you have to enhance inventory to accommodate the number of orders.
Protecting inventory is a usual priority for retailers, but if you've suddenly expanded your inventory, your security system may require to adjust. Remember to install motion sensors in your inventory storage area. Motion sensors are triggered by movement and can link up with lighting, surveillance cameras and notifications on a mobile app, so you'll always know when someone is accessing goods. Use access control technology. By limiting who can access inventory, you decline the number of people who could steal.
Check Skin Temperatures
Access control technology delivers a multitude of security safeguards. Besides controlling who can access certain parts of your business, biometric access control and thermal video cameras can be used at checkpoints and other key areas to detect elevated skin temperatures and recognize at-risk individuals.
You can also integrate facial recognition with temperature detection in larger retail operations to identify automatically personnel and forward confidential alerts for further action.
This type of detection can allow for earlier discovery, reporting, isolation and treatment—avoiding larger scale outbreaks that could pass to shoppers and the community at large.